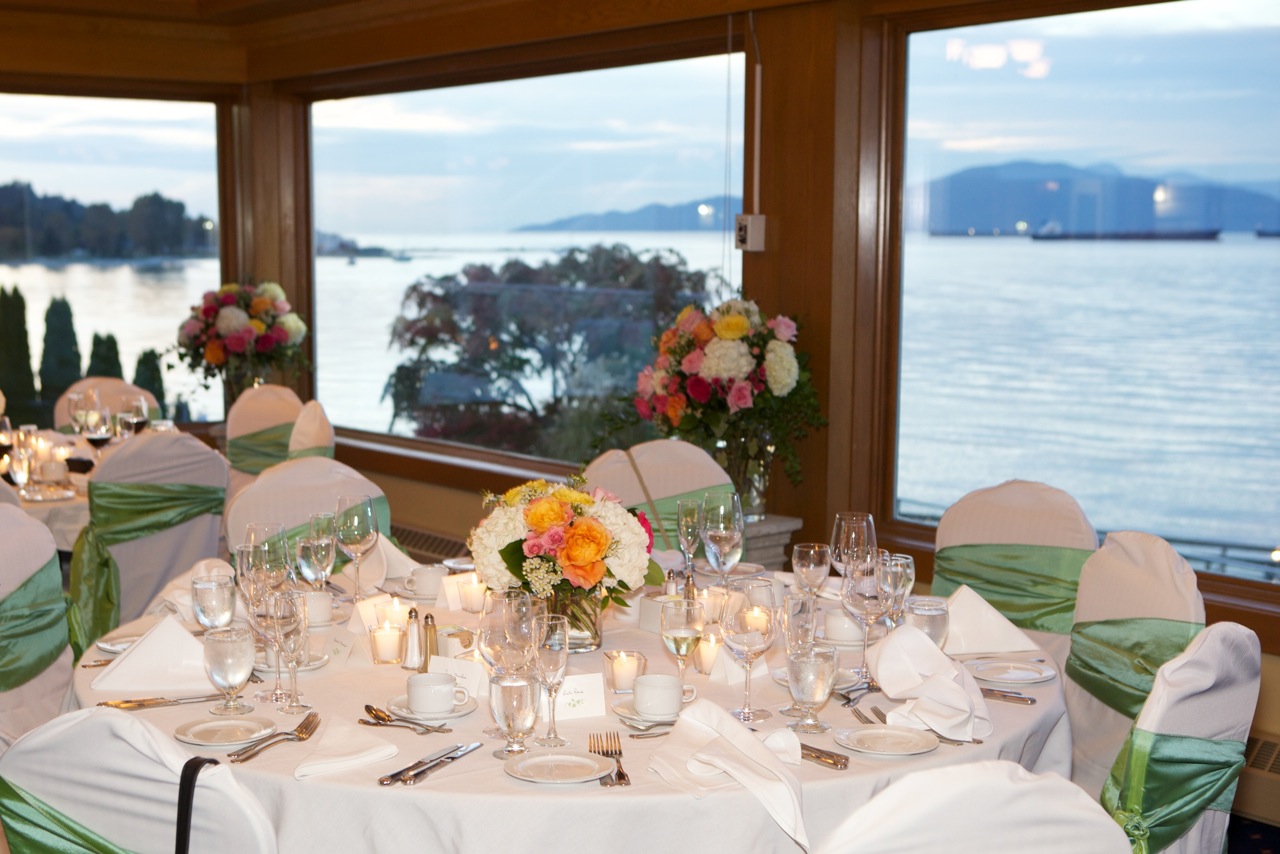 If you live in Vancouver, you either love the mountains or you love the sea or even both but you don't have to be a skier to love the mountains or a sailor to love the ocean.
So, when our bride, Louise, called to talk weddings, she made it very clear that she is not a sailor nor a club member but that she wanted her wedding to mean something and having it with both the ocean and the mountains as a backdrop meant something.  So, the Royal Vancouver Yacht Club fit that bill to a "tee"!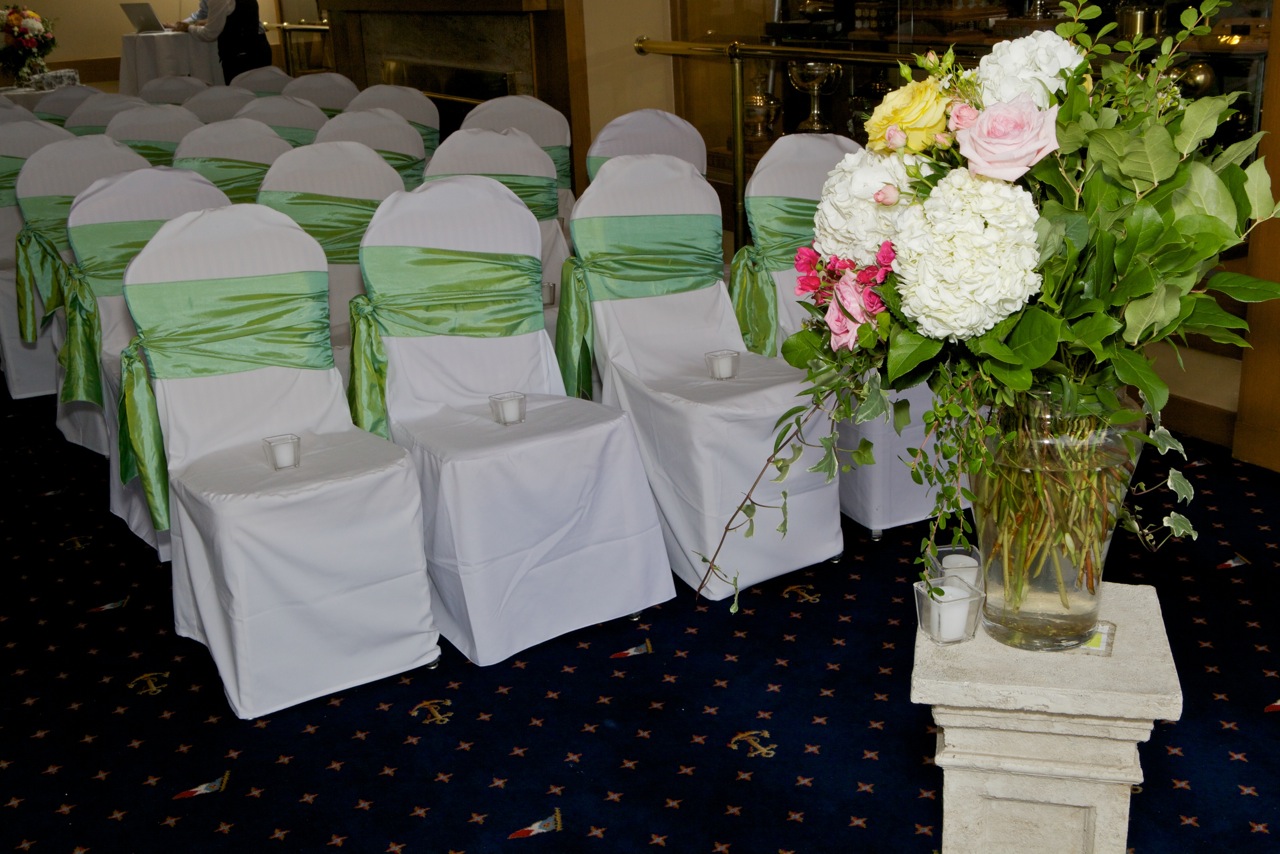 With beautiful wood and brass adornments throughout the dining room and windows that look out to an "only in Vancouver" scene, we set out to find the perfect chair cover and sash combination that would speak to this very special first time bride.
After much time and deliberation, our bride made the perfect choice….one that spoke to her, complimented the venue and addressed the view.  And, the result was, well, just as the view itself, breathtaking!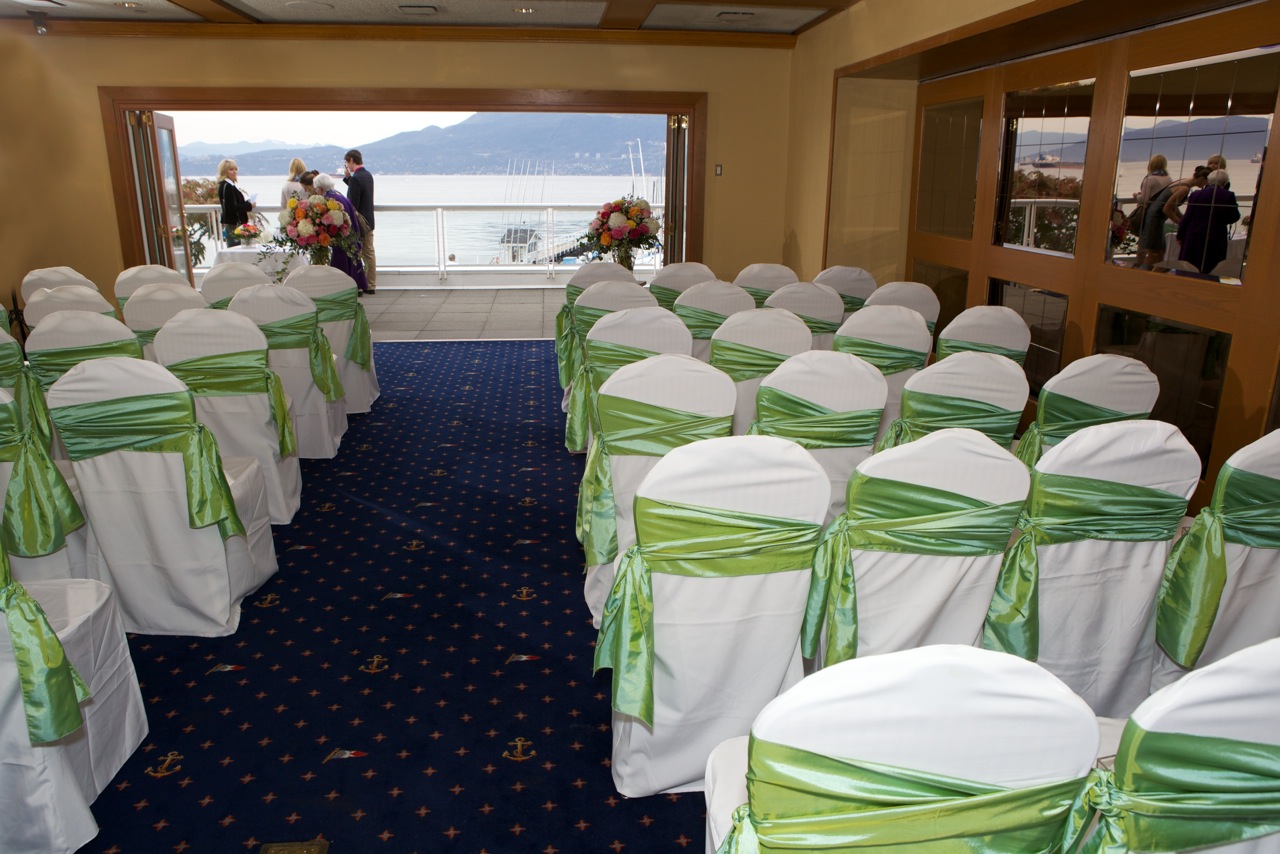 Louise ended up choosing white banquet chair covers with apple green taffeta sashes tied in a double twist side tie ending in a knot.  An intricate tie that was made to resemble the rise and fall of the ocean's waves.  She was absolutely thrilled with the result!
Thank-you Louise for letting us play with the sashes until we got it just right.  Congratulations!