We visit many beautiful wedding venues all over the Lower Mainland on a very regular basis but some always stand out even after having dressed them for the first time or for the 100th time. One such Vancouver wedding venue is Cecil Green at U.B.C.
This wonderfully preserved mansion sits just off the main campus and boasts a spectacular view of its immaculately landscaped ocean front lawn with awesome views of the water.
The building itself is a throwback to the lavish 1920′s and every room in the house echoes a time long gone but not forgotten.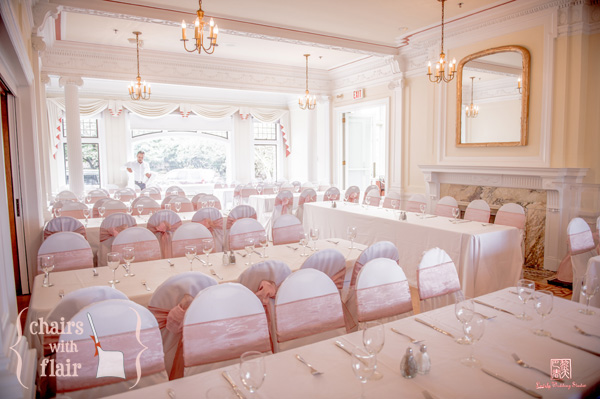 Our last visit to this amazing Vancouver wedding venue was on Valentine's Day. The bride and groom chose an elegant combination of soft pink and latté coloured sashes to adorn stark white chair chair covers. The subtlety of the decor matched the elegance of the dining room perfectly and the end result was, well, breathtaking!
Thank-you Cecil Green for making our work look so easy!
And a special thank-you to the folks at Lovely Wedding Studio in Richmond for the fantastic photos of the dining room!