How did you celebrate your 18th birthday?
The great thing about our job is that we are always at someone's wedding or at someone's birthday; so, it feels like we are always celebrating a milestone too!  This past July we had the honour of providing chair covers for one lucky young lady whose parents gave her a huge birthday bash at one of our favourite Lower Mainland venues, the Sheraton Vancouver Airport Hotel in Richmond.
Formerly the Richmond Inn, the Sheraton Vancouver Airport Hotel is a property unlike any new hotel in Vancouver.  It's sprawling layout, ample parking, and secluded outdoor pool is reminiscent of the 1960′s and 1970′s.  Although its decor is completely modern, the feel of this expansive venue is something both rare and appealing in a retro fashion. The addition of the their new ultra modern Convention and Conference Centre adjacent to the existing hotel, adds even more party and meeting space to this already massive property!
However, that retro feel of the original property was not lost on our birthday girl who decked out her birthday bash in a sunny yellow.  From her ballgown to the balloons, yellow was the word of the day!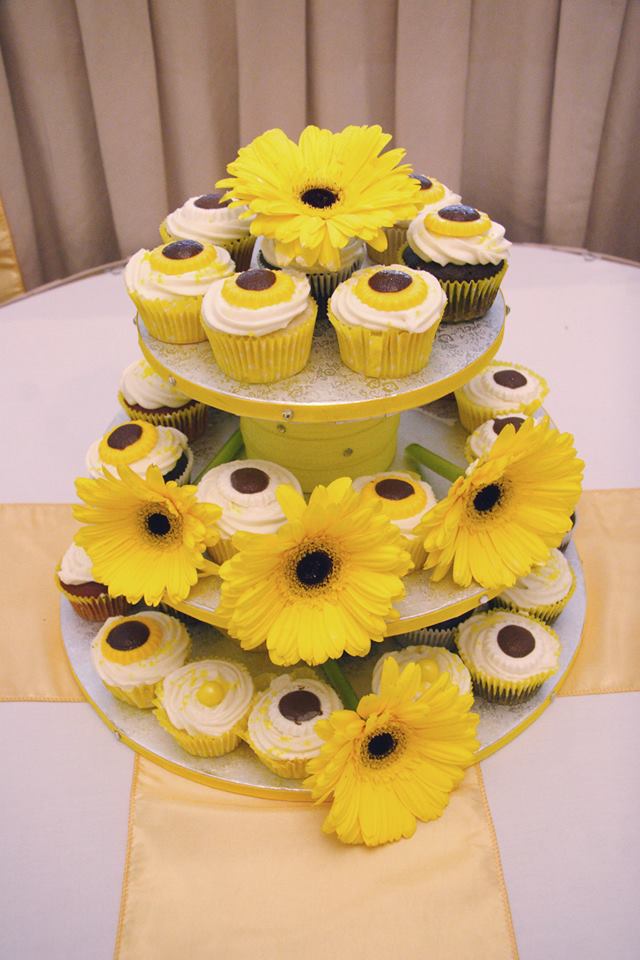 The birthday girl continued her yellow theme by choosing ivory banquet chair covers adorned with yellow sparkle organza sashes with …… you guessed it, yellow daisy floral inserts!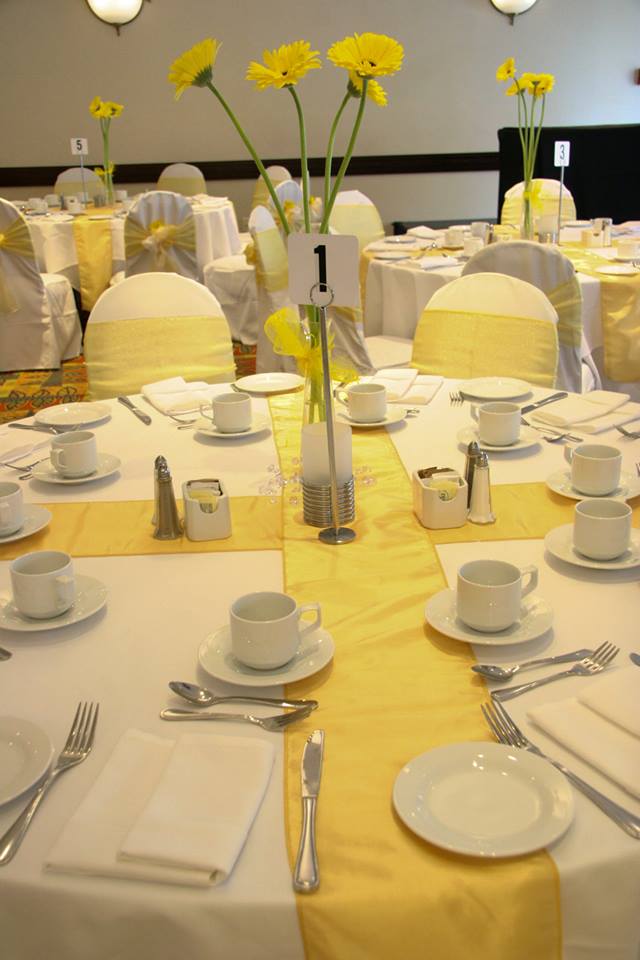 Good job on sticking to your theme… Happy Birthday Erin Marie!  And thanks to Eric-g-Carlos for the great pics!!!